Site Menu
From archive:
To take part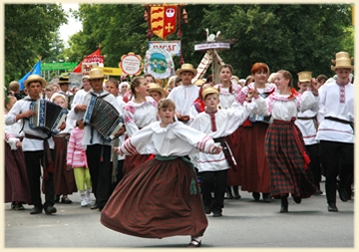 ---
When you revive all the best that is created by our presented ancestors and wish to transfer this invaluable treasure of modern youth that it has incurred further, has not allowed to die away to light stars of national talent. So that you have this possibility!
To all who dreams to take part in republican folklore festival "Beraginja 2010", it is necessary to familiarise with conditions of forwarding of festival in detail.
1. To download archive with conditions of carrying out of festival "Beraginja 2010"
2. To send us the letter on email: beraginya@tut.by
---
Language
Utterance
Education
Top ↑